Update on Co-Parenting during COVID-19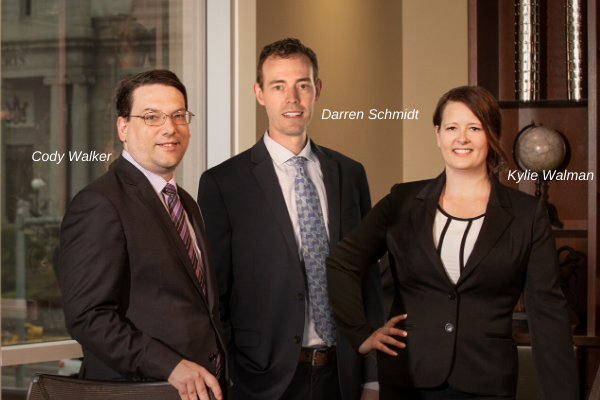 Beginning in March, 2020, the British Columbia provincial government imposed social distancing directives to reduce the spread of the novel coronavirus.  
 
One consequence of social distancing is that separated parents have had to figure out if, or how, to exchange their children between households.  This has become even more difficult as the various courts in BC have suspended regular operations.  The courts are currently only hearing essential and urgent matters by videoconference or telephone.
Over the last few weeks there have been a number of reported court decisions in British Columbia regarding urgent parenting issues during the pandemic.  We'll take a look at a few of these cases to provide a sense of how the courts are dealing with co-parenting at this time.
 
•    On April 1, 2020 the BC Provincial Court released its decision: V.C.S. v. T.S., 2020 BCPC 60.  The father, from Prince George, sought the return of his two children their mother's home in Pitt Meadows (a 750 kilometer drive from Prince George).  The children were visiting with their mother in Pitt Meadows during spring break.  The mother refused to return the children as she was fearful of driving with the children and visiting public locations such as gas stations, restaurants, etc. with the children.  The judge found that using businesses like gas stations posed a limited risk but said, "despite that risk, I note the health authorities have not sequestered everyone to their houses and banned all public outings.  Rather, safety protocols have been implemented to mitigate the risk of transmission." (paragraph 16).  The judge went on to say that the mother could follow some simple measures to reduce the risk of entering businesses, such as standing away from others, washing hands in the bathroom, and even said "the children could be given disposable gloves or towelettes to use as makeshift gloves when making contact with handles, lids, and paper rolls in the course of using the washrooms.  They can lay down a toilet paper lid before they sit.  They can wash their hands thoroughly upon completion." (paragraph 22).  The children were ordered to be returned to their father.
 
•    Also on April 1, 2020, the BC Provincial Court issued its decision: N.J.B. v. S.F., 2020 BCPC 53.  In this case, the father asked the court to suspend the mother's parenting time with their child.  The father was concerned that the mother would not obey the social distancing directives and expose the child to the virus.  The court relied on an expert psychologist's recommendations (Dr. Michael Elterman) respecting co-parenting during COVID-19.  The judge noted that Dr. Elterman has considerable expertise in child matters "and is well known to this court." (paragraph 27).  The judge set out Dr. Elterman's recommendations and said they "should form part of decisions regarding parenting arrangements," which include:
 
(1) If a parent has had contact with an infected party, they should disclose this immediately to the other parent.
(2) If the parent is infected or even ill with symptoms or needed to be tested for Covid-19, they should not take the child.
(3) If the parent is in a home with older family members or friends or with individuals who are immune-compromised, the child should not be in that home.
(4) There should be no play dates and the child should not be taken to family or social gatherings.
(5) If parenting time is to occur in a public place such as a community centre, a mall or a restaurant, then it should be suspended.
(6) If a supervisor is required and who is not the spouse of the parent and living in the home, then the parenting time should be suspended.
(7) If either parent or anyone in the household is in an Essential Service or still working with the public, eg. doctors, nurses, at a supermarket or pharmacy, flight attendant, etc.) then this can represent an increased risk to the child.  (paragraph 28).  
The court in N.J.B. clearly stated it will require more than mere allegations that a parent will not follow social distancing directives.  Rather specific examples and evidence are required in order to suspend one part's time with the children (paragraph 31, citing an Ontario case: Riberio v. Wright, 2020 ONSC 1829).  The court in N.J.B. concluded that the father had not proven that he mother had done, or would do, anything to increase the risk of the child contracting coronavirus and he was, accordingly, ordered to follow a prior order.         
If you have questions about an urgent parenting concern, or any other family law matter, our experienced team of family law lawyers are available to help you assess your specific situation and provide trusted advice on how to move forward during this uncertain time.   
Darren maintains a broad practice in family law including divorce, common law separation, division of assets, parenting, custody, mobility/relocation, and child and spousal support. His diverse litigation background serves him well when acting for clients in more complex family law disputes. Darren always strives to provide tailored, down-to-earth advice for his clients.  
https://www.nixonwenger.com/wp-content/uploads/2020/10/Nixon-Wenger-Logo-2.png
0
0
NW Admin
https://www.nixonwenger.com/wp-content/uploads/2020/10/Nixon-Wenger-Logo-2.png
NW Admin
2020-04-26 00:00:00
2021-02-19 00:24:42
Update on Co-Parenting during COVID-19