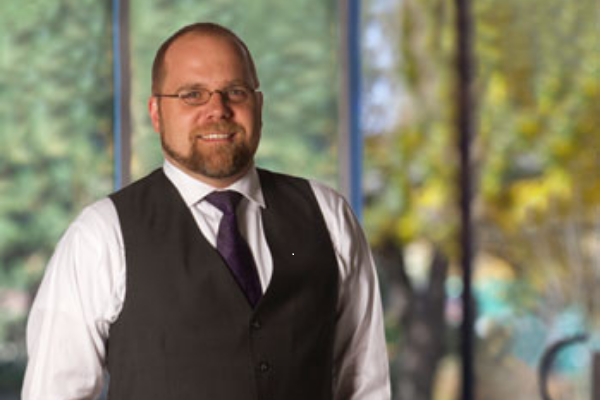 You may be forgiven for thinking that, once you pass away, your earthly cares are over.  In British Columbia, however, the mere fact that you have died will not necessarily save you from being sued.
Many causes of action will survive the death of a defendant.  If you die owing money, then that debt is still owing, and still collectible from your estate after your death.  Your creditor's security will still be sound, and your estate will have to either pay the bill or risk judgment and collections.
Actions against a deceased person are governed by Rule 20-6 of the Supreme Court Rules and by s.150 of the Wills, Estates and Succession Act.  Rule 20-6 provides instruction for how person with a claim against a deceased person may bring that claim against the deceased's estate.  If there is no personal representative, then the claimant may apply to have a litigation guardian appointed for the estate in order for there to be someone to sue; or, the claimant may apply to permit the matter to proceed in the absence of a personal representative of the estate.
But there is an easier way.
Notwithstanding Rule 20-6, there is specific statutory authority to bring actions against the estates of deceased people, whether the estates are being actively administered or not: you may simply sue the deceased person in their own name.
Section 150 of the Wills, Estates and Succession Act (called "WESA") provides authority for proceedings taken by or against estates.  After confirming, in subsection (1), that the death of a party will not annul a legal proceeding, the section provides as follows:
150   (5) A person may commence or continue a proceeding against a deceased person that could have been commenced or continued against the deceased person if living, whether or not a personal representative has been appointed for the deceased person.
(6) A proceeding under subsection (5) may be commenced naming as defendant or respondent
(a) the personal representative, if any, or
(b) the deceased person.
(7) A proceeding under subsection (5) in which the deceased person is named as defendant or respondent is valid despite the fact that the deceased person is not living when the action or proceeding is commenced.
(8) All proceedings under this section bind the estate of the deceased person, despite any previous or subsequent appointment of a personal representative.
In other words, you can take action directly against a deceased person, by suing them in their own name.
I have personally used this section to start proceedings against people who have passed away but whose estates were not being administered by executors.  It is simple to start the proceeding, and requires no application.  However, when the time eventually comes to serve documents on the deceased person, then you can run into some tricky business.  It will not do to simply affix your documents to the cemetery gate.  You will have to find an alternate service method somehow – for instance by applying to serve the people who might be expected to benefit from the estate.
So deceased people can be sued, certainly.  But they can also sue.  Estate representatives are entitled to bring actions in the name of the deceased.  Section 150 of WESA also provides:
"Subject to this section, the personal representative of a deceased person may commence or continue a proceeding the deceased person could have commenced or continued, with the same rights and remedies to which the deceased person would have been entitled, if living."
There are statutory and common law restrictions to the right to sue on behalf of a deceased person.  You can still sue for money owed or for the return of property, so your estate's financial claims will be available.  But an estate cannot sue for libel, or for breach of privacy.  An estate cannot claim remedies for breaches of Charter rights or human rights, and cannot collect punitive or aggravated damages.  In short: money actions are permitted, but all those types of actions that reward damages for pain and suffering, indignity, and hurt feelings are no longer available as claims.
The law, it appears, assumes that once you have died, you are strictly business, and no longer take things personally.
Andrew Powell practices a wide range of civil litigation with a focus on business or commercial disputes, including breach of contract, lease and land use issues, corporate disputes including liquidations and shareholder issues, and realization and enforcement. Andrew also practices estate litigation, including wills variation claims.
https://www.nixonwenger.com/wp-content/uploads/2020/10/Nixon-Wenger-Logo-2.png
0
0
NW Admin
https://www.nixonwenger.com/wp-content/uploads/2020/10/Nixon-Wenger-Logo-2.png
NW Admin
2020-10-02 00:00:00
2021-02-19 00:27:18
Deceased does not mean debt free