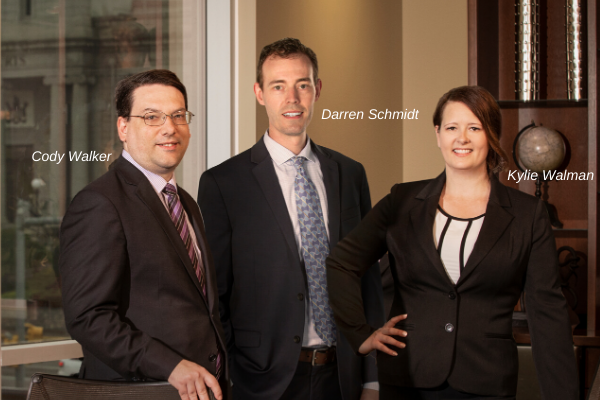 I was driving recently and a song came on the radio that caught my ear.  It was the 70's soft rock hit "Make it With You" by Bread.  The song starts as follows:
               
"Hey, have you ever tried
                Reaching out for the other side
                I may be climbing on rainbows
                But baby, here goes …"
 
The chorus goes "I want to make it with you … I really think that we can make it, girl."
 
This might sound cheesy, but all relationships are about expectations – including marriage.  Even if your marriage is on the rocks, it may be possible to get things back on track.  
 
There's lots of news lately about the anticipated rise in divorces and separations as we move through the COVID-19 pandemic.  There could be a number of reasons for this, such as families having less income due to one or both spouse losing employment, or the sudden shift in family dynamics when spouses and children are cooped up at home. 
 
This is where an experienced family lawyer can help, namely in drafting up a marriage contract, otherwise known as a post-nuptial agreement.  These agreements are written contracts made by spouses (after marriage) that set out how they want to move forward, as well as the legal rights and duties of each spouse if the relationship ends.  Examples of things that might go into such a contract are:
•    Domestic responsibilities
•    Parenting responsibilities
•    Management of finances (e.g., who uses certain back accounts)
•    Division of property and debt if the marriage ends
•    Spousal support if the marriage ends
So, before deciding you need to end your marriage ask yourself if it is worth sitting down with your spouse to talk about expectations.  A family lawyer can help you condense your expectations in writing to make a legally binding marriage contract.
If you have questions about drafting a marriage contract, or any other family law matter, our experienced team of family law lawyers are available to help you assess your specific situation and provide trusted advice on how to move forward during this uncertain time. 
Darren Schmidt maintains a broad practice in family law including divorce, common law separation, division of assets, parenting, custody, mobility/relocation, and child and spousal support. His diverse litigation background serves him well when acting for clients in more complex family law disputes. Darren always strives to provide tailored, down-to-earth advice for his clients.  
https://www.nixonwenger.com/wp-content/uploads/2020/10/Nixon-Wenger-Logo-2.png
0
0
NW Admin
https://www.nixonwenger.com/wp-content/uploads/2020/10/Nixon-Wenger-Logo-2.png
NW Admin
2020-06-17 00:00:00
2021-02-19 00:24:42
Coming Through COVID-19 – Maybe a Marriage Contract is in Order?